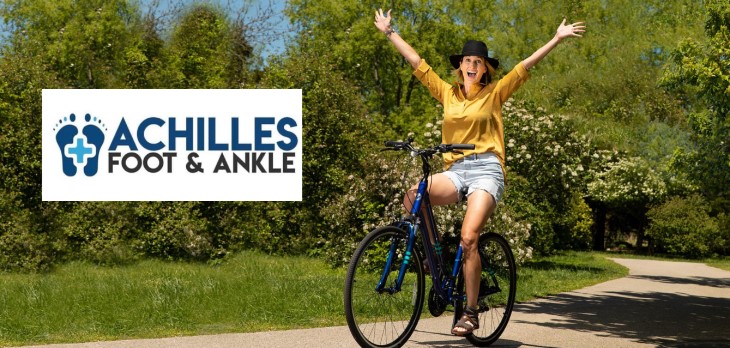 When we get to the start of the summer season, we'll frequently be doing workouts and drills outside. The time from the beginning of the winter to the end can result in many feet and lower limb injuries. Increasing your daily exercise is strongly recommended while you are starting a new workout routine or during a general increase in your daily activity, but being cautious is nevertheless advised. Simple exercises with repetitive movements may or will cause specific injuries like:
If you've established a firm basis early on, you become less susceptible to accidents that would prevent you from participating in all your favorite sports.
Wearing the Proper Footwear is Essential
For your operation, the appropriate footwear should be comfortable, help your ankles and feet stay stable, and allow your feet and limbs to move however is needed. If you would like assistance in choosing appropriate footwear or comfortable insoles, please make an appointment with any of our podiatrist at any of our five locations. Custom footwear and high-quality insoles are provided at every location. You will also benefit from learning proper warm-up, stretching, and conditioning techniques, so you can prevent injury. It will get you "on the right foot," so to speak.
Systematic Approach
If you get hurt, you can treat it in the following ways:
Indulging in gentle exercises
Lay a compress on the affected area
Applying ice or cold packs reduces discomfort, swelling, and inflammation.
Take treatment for anti-inflammation
You can see any of our podiatrists whether you have sustained substantial bruises, are unsteady, have discoloration, or have signs that last longer than a week. Various therapies and supporting equipment to help you recover from your injury and examine your exercise techniques and see whether one or both of them may be aggravating or worsening the problem can be obtained by Achilles Foot and Ankle and Ankle Center.
Summer is a great time to get outside and enjoy the great outdoors! Also, be sure to begin with a small, gradual increase in physical activity and gradually warm up before getting started. It is important to bear in mind that shoes that provide support and comfort will help to keep accidents at bay. To keep a spring in your step year-round, Drs. Baldwin, Belock, Bradley, and Patel are always here to help you make the right decisions and to assist you with any questions or concerns you might have.
Schedule an appointment by calling (804) 273-1717 or schedule an appointment online. Same-Day appointments are available!