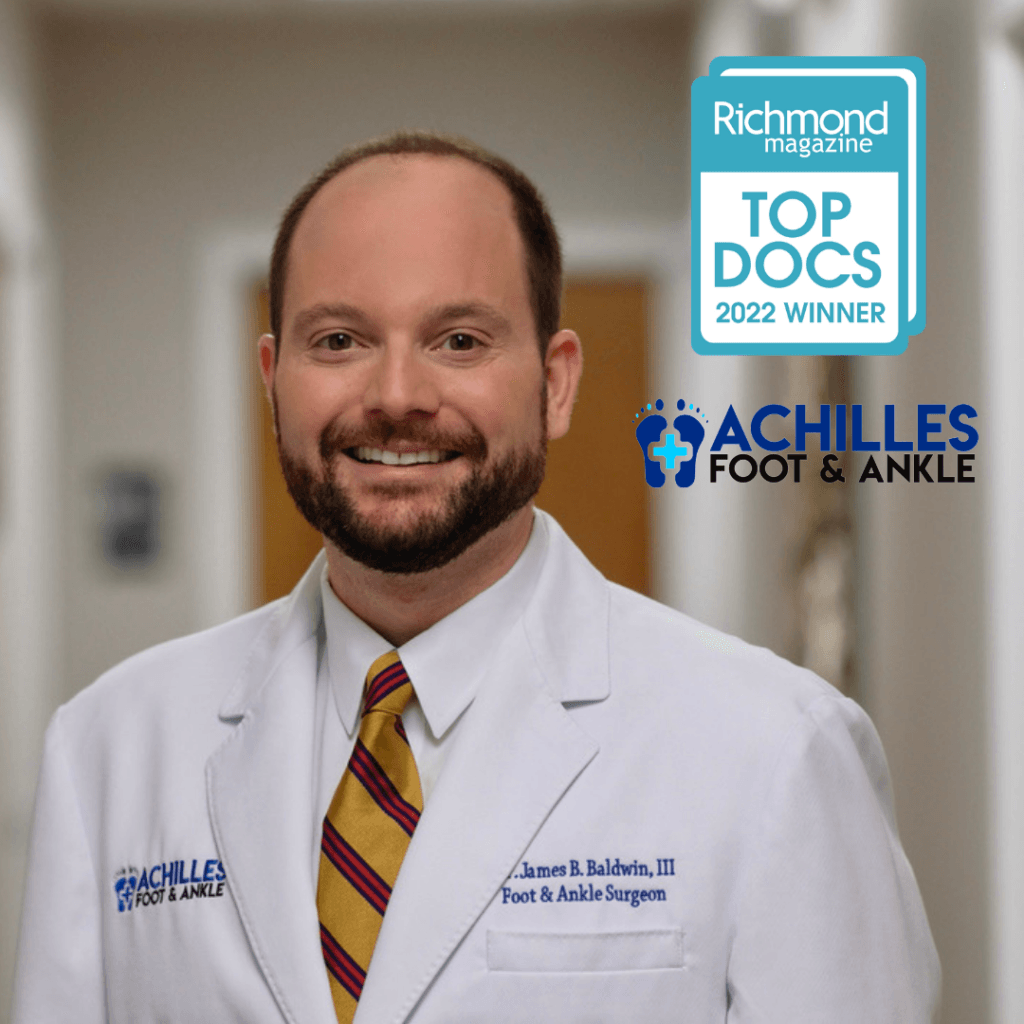 We are pleased to announce that Dr. James Baldwin, CEO and foot & ankle surgeon, has been included in Richmond Magazine's list of Top Docs. What a privilege it must be to receive this award. Dr. James Baldwin appreciates the support of all the medical professionals in Richmond and Central Virginia surrounding areas.
Health Care is excellent in Richmond, Virginia. How can one select the best medical professional for their needs? Richmond Magazine's is a great place to start, to put it simply. Google, Yelp, Facebook, and Angie's List are excellent websites to consult while looking for reviews. The best recommendation you can get, in our opinion, comes from people who have used the service and can tell others what to anticipate. We provide the best foot and ankle care in Richmond, Virginia  This includes, to name a few things, comprehensive diabetic exams, diabetic shoes, custom insoles & orthotics, just to name a few. Some of our specialties include ingrown toenails, bunion & hammertoe surgery, wound care, minimally invasive surgery, and flatfoot are just a few. We also accept same day appointments throughout our 12 locations in Central VA. We are Richmond's All-in-One Foot Center. Our practice accepts all major insurance plans, including Medicare & Medicaid. We continue to grow from respecting and providing quality care to everyone. We have the largest network of podiatric specialists in Richmond, Virginia.
To make an appointment, please call (804)273-1717 or schedule an appointment online.